Treasury Secretary Steven Mnuchin came out with some details of the Trump administration's tax plan on the FOX Business Network today. This is coming almost a week after it was initially announced with Gary Cohn, director of Trump's National Economic Council.
 Mnuchin told reporters the tax plan has been in the works for a while, saying, "We've been working on tax since the president was elected. I think as you know, I worked on the tax plan and the economic plan with him during the campaign."
Though the administration is taking the lead on tax reform, it has been a very cooperative effort, according to Mnuchin.
"We've been working closely and meeting every week with the House and the Senate and we'll continue to do that. We are all committed to get this done."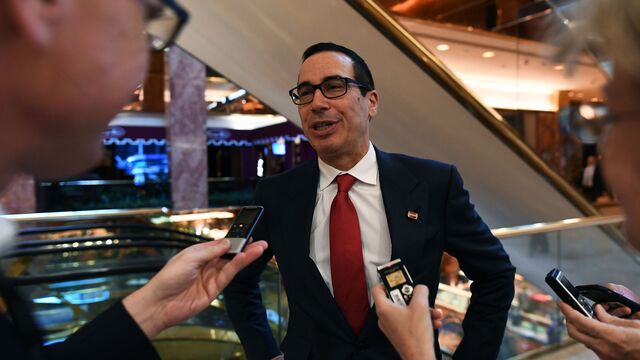 Mnuchin explained that there are three components to the administration's economic plan: tax reform, regulatory reform and trade.
The Treasury Secretary noted that making the U.S. corporate tax rate more competitive was a key component of the tax reform plan.
"We have one of the highest corporate business rates in the world, we have a concept of worldwide taxing and deferrals and we're going to change all that, we're going to make U.S. business competitive."
In regards to small businesses, Mnuchin said it was important to the U.S. economy to create a tax reform plan that benefitted them as well.
"It's about the business rate, not the corporate rate. This isn't just about creating savings for large corporations, it's about creating savings for small- and medium-sized businesses that are really the earnings power of this country."
Under the administration's tax plan, Mnuchin explained that most taxpayers will have a much simpler tax return.
He said, "For most Americans, they'll be able to fill out their taxes on a large postcard and will use the standard deductions."